Commercial Tree Service Contractor in Centreville
As a commercial tree service contractor in Centreville, we have over 10 years of experience with large scale tree service projects. Our corporate clients know us well, as we have earned their trust, as we have with our residential clients who are close to our hearts. Because of our corporate clients' unique needs, we now offer a full spectrum of services to cover them.  See how we perform our commercial tree services below.
Our Centreville commercial services
Commercial Tree Service Centreville VA – Our commercial clients range from small mom-and-pop orchards to large corporations whose headquarters are located on dozens of acres. Regardless of their size, they all have needs that we at Centreville Tree Services are happy to fulfill.
Some of our clients are land developers; others operate an office complex, a strip mall, or a prominent public area. In all cases, the image they present to the public is reflected by their care for their property.
As the foremost of all tree service providers in Centreville, we are experts at enhancing their businesses' appearance.
The benefits of our commercial tree services
Among the many benefits of our commercial tree services, you will find the following:
Tree maintenance and care. We pride ourselves on our ability and skill to keep your outside premises beautiful and pleasing to the eye, so you can tend to more critical tasks. This includes scheduled fertilization, tree trimming, and pruning, as well as spraying.
Sapling planting and landscaping. The first impression your clients get about you is greatly influenced by the appearance of your front yard. The first thing they see must be healthy, vibrant trees with lush vegetation. Included in that vision are the bushes and shrubs that provide shade and privacy. We use an eco-friendly approach in our services, something your clients are sure to notice and respect. And that respect will extend to you.
We offer land clearing and tree removal. Our property development partners significantly benefit from these services. Our expert team has the skill and experience to quickly and effectively clear your land to meet your expectations.
Emergency services. In the event of a storm that causes a tree to threaten your property or other unforeseen circumstances, we are at your disposal 24/7. We will do our best to remedy the problem and get you back on track in no time at all. If you search in Google for experts in the field, come find us!
Centreville tree services has so much to offer
Commercial Tree Service Centreville VA – We are the most experienced and trusted tree service in Centreville. When you work with us, you're working with the best. Here's what you'll get when you partner with us:
A fully trained, certified, and insured crew of experts
Free no-obligation on-site consultation
Free estimate
Monthly payment plans to fit any budget
Satisfaction guaranteed customer service
A contractor available to you 24/7
GET A GUARANTEED CALL BACK
FROM THE OWNER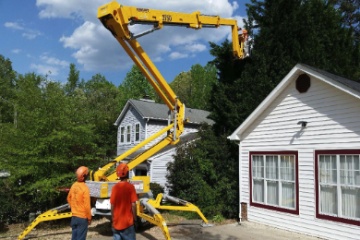 Call For A Fast & Free Tree Service Estimate