TREE SERVICES IN CENTREVILLE
CENTREVILLE TREE SERVICES
by
TESTERMAN TREE SERVICES
Tree Services Done The Centreville Way
We are a homegrown tree service contractor located in Centreville, Virginia providing tree trimming, tree removals, stump removals, tree services, tree care, land clearing, brush clearing, and anything else tree related.   We can service and give free estimates in Centreville and the surrounding areas the fastest.  Other tree trimming and tree removal companies in Centreville cannot beat our experience, prices, and speed of service.  We recommend you get at least 2 – 3 quotes from other tree service companies in Centreville so you can make the best decision possible.  How much do tree services cost in Centreville?  Find out by calling us for a 100% fast & free estimate.
Call Us For A FAST FREE Estimate!
We Will Challenge Any Licensed Competitor's Written Estimate!
Hi, I'm Wayne, the owner/operator of Centreville Tree Services.  If you're looking for an affordable tree service company in Centreville, you've come to the right place.
I'm  a lifelong Virginian that works hard, I do what I say I'm going to do, and my good name means everything to me.  Me and my crew grew up playing around in these woods and we know this area just as good as anyone else.  I love taking care of trees, keeping them healthy, and getting rid of them the right way when necessary.
But you didn't come here to hear about me, you need help with your trees.
Give me a call if you need help with anything related to tree services in Centreville, trimming and pruning trees, emergency tree removal, log splitting, land clearing, routine tree maintenance, tree service companies in Centreville, stump grinding, stump removal, tree health evaluation, tree trimming companies in Centreville, tree chipping and mulching, tree service maintenance contracts, tree service contractors in Centreville, powerline and utility clearances…..you get what I'm saying here. 
We're guilty of having affordable prices, in-and-out services, cleaning up after ourselves, and excellent customer service.
Call for a fast and free quote or if you have a question about your trees, I'd be happy to tell you what I know.
GET A GUARANTEED CALL BACK      FROM THE OWNER
We make your trees beautiful through correct trimming.
We can remove any unwanted trees cleanly and safely.
Reclaim your outdoor space from unsightly stumps.
Land clearing of any unwanted trees & vegetation.
Modern equipment & techniques to service tall trees in small areas.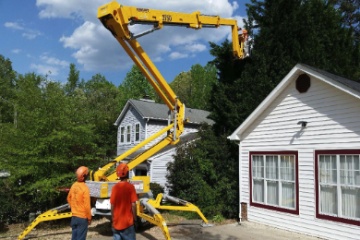 We have the equipment & experience for large commercial size projects.
Tell Us About Your Tree Care Requirements
Let's Look At Your Trees Together For The Best Results
Our Full Faith Quotes Are Always Free & Honored For 30 Days
Tree Service Contractor In Centreville, VA
Tree Service Centreville VA – Its Importance
Anybody who has trees can tell you that they are of low value if they are not healthy and managed properly. Just the aesthetic value of many majestic trees can add thousands to the value of your property if they look beautiful and healthy. But it takes more than a chainsaw, a ladder and steady nerves to maintain them and keep them looking good.
In addition, if the trees and shrubbery around your building has become subject to the blight of fungi or root rot, that can be a risk to all your trees and bushes. In addition, low-lying, unkempt branches are an eyesore and a safety issue.
We are certified Arborists and tree surgeons at Centreville Tree Services, so we are experts on the various species of trees and what kind of specific needs and care they require. Our team of experts is well-equipped and well-trained in the field of tree service, maintenance and safety.
We LOVE Working With Trees! Here Are The Tree and Stump Services That We Offer
Tree Service Centreville VA – Whether you own a modest house on a small lot, or an industrial complex with woods or even a forest, we can provide for you the following services:
● Tree pruning and trimming: To stay healthy, beautiful and safe, trees and shrubs need to be trimmed and pruned. Our team of professionals have been thoroughly and properly trained in this art.
● Health care: Your trees are susceptible to dead limbs and old age, but also to pest infestations, root rot and fungus. We work to stay on top of the latest techniques and treatments to keep your property healthy.
● Tree and Stump removal: Trees get old and die, or get damaged by pests or disease. Our staff is specially trained and well-equipped with regard to fast and safe tree and stump removal.
● Land clearing: We are specialists, and very well-equipped in the field of land clearing and building site preparation.
● New planting and transplanting: We can assess your soil condition, drainage, etc to determine just the right species of tree suitable to thrive on your lot to give you decades of enjoyment to the fullest according to your specific environment.
● On call emergency service: Whether you face an emergency removal of a fallen tree or simply an unexpected hanging branch that is a safety hazard, we are on call 24/7 for all your needs. We are only as far away as your telephone. We are here at your service!
Call us today, and we will schedule for you a free on-site consultation with absolutely no obligation. We will take an assessment of your needs and give you a quotation.
Centreville Tree Services Are The Experts
Experts Tree Service Centreville VA
We have been in the tree and stump business for over a decade. We've seen just about every possible species of tree and many environments that have their own specific needs. We have partnered with homeowners with two or three trees on a small city lot, to a large business complex with several tall oaks on the premises, with an adjoining acreage of woods.
My personal favorite client is the common homeowner. Whether a young couple, or retired folks, they truly seem to love the aesthetic beauty of their trees, whether they have a tiny lot or some acreage. Unfortunately, many times they can't even imagine they would have the budget to partner with us, while all along we offer monthly payment plans just for them. There are others who presume their trees are perfectly health, when in fact they suffer from a pest infestation or fungus problem, so it never even crosses their minds that they have a serious problem.
Through our years of experience, our team has the expertise and ability to transform your property in ways that are sure to bring a smile to your face and not hit your wallet hard. We have many devoted clients whom we have worked with since our beginning who have shared our dedication to the field of arborism. There's no better feeling than that of knowing your customers are satisfied.
Let's just keep it plain and simple.
Tree Service Centreville VA – As the top tree service contractor in Centreville, we work with all kinds of clients. We have clients with a huge budget and those with a very meager purse, but we have a budget plan to fit anybody's needs.
We have first-hand experience with every possible problem associated with trees, whether just a few on a small lot to a full-sized woods or even a forest. Trees with low hanging branches. Tall, half-dead trees threatening to fall and damage a near-by structure. From insect infestations to root fungus, our expert team has passed safety certifications and are thoroughly trained in all aspects of the trade. We have the know-how to solve any problem. We do it right and we do it safe!
In the 17+ years we have been servicing trees, we have never encountered a challenge we could not take on. Call us for a free consultation, with no obligation, so we can assess your particular issues and concerns. Whether it's a simple tree or stump removal or a complete clearing or building site preparation, our trained, professional team is ready to roll!
Whether the job involves clearing a whole forest or just a single precarious tree threatening to fall on a structure or even you, our well-equipped and fully trained tree removal experts are at your command. They are also skilled at diagnosing and containing any insect infestations, fungus diseases, or other malady and have the knowledge and skill to stop it in its tracks.
Let's talk about how these problems come into being. It's all about preventive maintenance. None of these things develop overnight. There are always clear signs of their arrival, some of them quite subtle, but our team of experts are well-trained to spot them. So what it all boils down to is prevention. The reality is, either you spend a few dollars today to nip it at the bud, or a wad of cash next year after it has become an emergency. Why wait for surprises when you can easily plan ahead for the future and eliminate the stress and expense.
But our passion is with those who love the way their trees and other fauna give splendor to their property. We want to be the ones who enhance their joy and appreciation of mother nature by protecting the very things they love.
We Have a Loving, Gentle Touch
Tree Service Centreville VA – Tree service companies have a reputation for being simply tree trimming and removal guys. They think that's mostly what the job is about. But there is a great deal more about our profession than just chopping away at branches or a whole tree. As arborists, we keep our own landscapes as a beautiful thing to be enjoyed. We fully share that joy with many of our clients. Do you have a lovely tulip garden growing next to a giant maple tree that needs to be removed? Well, so do we! Your flower gardens and other ornamental are safe with us because we care about the same beauty!
Do you suspect an insect infestation, fungus or viral infection or other malady with some of your favorite trees? Remember, we are skilled, professional tree doctors. We know all the latest weapons to use against invasive pests, as well as state-of-the-art treatments for all the pathogens that could possibly infect your precious trees. Included in our free consultation is we make a thorough assessment of the health of your trees and general landscaping. We will then offer a variety of options on how to deal with any problems we find.
Do you just need a sapling moved to a new location? Maybe you have some open space you wish to adorn with a grove of apple trees? Perhaps you don't care for the brambles filling valuable space in the field behind your place and wish to replace it with some mighty oaks? What are you waiting for? Call us now for a free consultation!
Our main concern is getting the results that you want. We can do it all. We are arborists and tree doctors who can cure your beloved trees of any ailment. We are sentimental nature lovers. We have got what it takes to simply clear a lot or level and prepare a building site.
Call us today for a free on-site consultation.
GET A GUARANTEED CALL BACK
FROM THE OWNER
Centreville Tree Service Areas
Let's talk about Centreville Tree Service areas. These are the primary locations that we can provide professional tree services in Centreville at affordable rates. Our service locations include: 
We also service the following zip codes: 20151, 22033, 20121, 20152.
For specific services in Centreville, click the appropriate link:  
Top 5 Things to do in Centreville, Virginia
Whether or not you are a visitor or a resident to Centreville, here are Centreville Tree Service's Top 5 things to do in Centreville: 
Have fun at the SplashDown Waterpark. Located within Ben Lomond Regional Park, this waterpark has been open since 1996. A perfect destination for summer fun, the park has a wide range of water slides including the Pipeline Tower, Tropical Twister or the Lazy River. If you are traveling with kids of different ages, this is the safest places to go for everyone to have fun. 

 

Visit the Sully Historic Site. Completed in 1799 by Richard Bland Lee, this site is nationally registered a historic place in Chantilly, Virginia. Today, the site is known for its gorgeous grounds with woods and gardens available for visitors to enjoy. Located near Dulles Airport, it is an ideal first stop when you get to the area.

 

Spend a day at the Bull Run Regional Park.  This park boasts 1,500 acres of natural space with different facilities and outdoor activities to enjoy. There is something for everyone from waterslides to picnics or camping; the Bull Run Regional Park is a place to explore during your visit to Centreville.

 

Explore the Steven F. Udvar-Hazy Center in Chantilly. Open from 10 am to 5:30 pm, admission to the center is free. If you are an airplane enthusiast, you will surely enjoy the two large hangers that display thousands of aviation and space artifacts from the Lockhead SR-71 Blackbird to the Space Shuttle Discovery.

 

Tour the Manassas National Battlefield Park. This park is located in Prince William County. It preserves the sites of two American Civil War Battles. Established in 1940, the park is listed on the National Registrar of Historic Places. Exhibits and guided tours are available when you visit this historic site. 

 
To visit Centreville Tree Services from Dulles International Airport to 5610 Pickwick Rd, Centreville, follow these directions: 
Get on VA-28 S/Sully Rd from Aviation Dr

 

Head west on Saarinen Cir toward Copilot Way

 

Slight right onto Copilot Way

 

Turn right onto Cargo Dr

 

Continue onto Aviation Dr

 

Keep right at the fork, follow signs for Sully Rd and merge onto VA-28 S/Sully Rd

 

Get on US-29 N in Centreville from VA-28 S/Sully Rd

 

Merge onto VA-28 S/Sully Rd

 

Turn right to merge onto US-29 N toward Fairfax

 

Continue on US-29 N. Drive to Pickwick Rd

 

Merge onto US-29 N

 

Turn left onto Pickwick Rd

 

Destination will be on the left

 
Call For A Fast & Free Tree Service Estimate